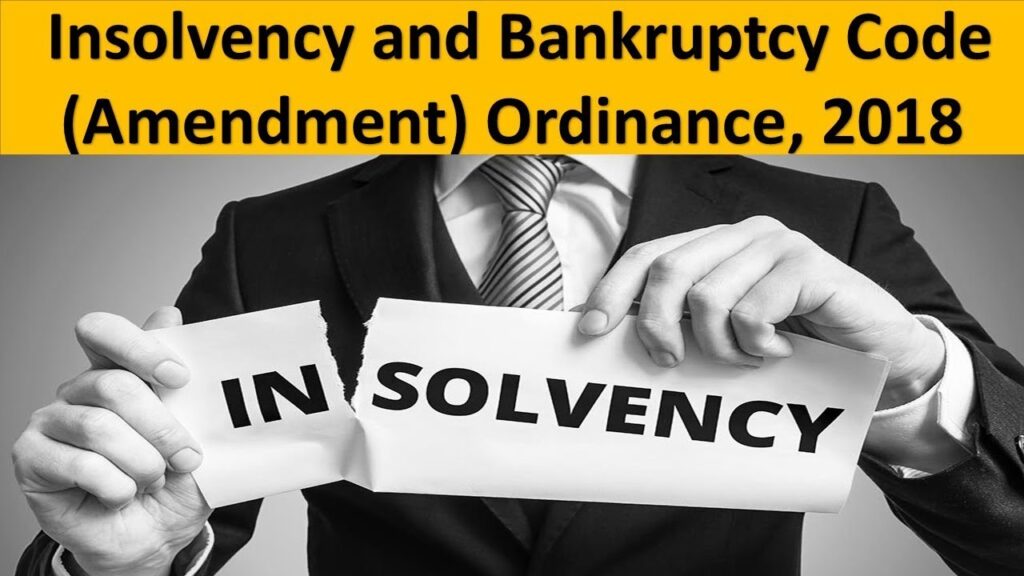 If there is any default in payment by any Company or LLP (be it related to the financial debt, or against the services or supply of goods), the Creditor can initiate insolvency proceedings against the Debtor, as per the Insolvency and Bankruptcy laws in India.
In India Insolvency & Bankruptcy Code, 2016 is the major law that deals with the Insolvency & Bankruptcy. It provides for the initiation of the Insolvency Resolution Process against a Corporate debtor if such Corporate debtor is not in a position to pay its outstanding dues or liabilities.
At present, an Insolvency Resolution Process can be initiated against a Company (Private Limited or Public Limited & Limited Liability Partnership). Insolvency proceedings can also be initiated against the Personal Guarantor(s) of a debtor, separately.
We / our team of legal experts are always at the disposal of clients for any kind of query, assistance and legal services related to Insolvency and Bankruptcy laws.
To know the basics about the Insolvency proceedings and law-related thereof, you can access our frequently asked questions sections provided below.
What legal services do we provide to our clients?
We are providing the following services to our clients under Insolvency & Bankruptcy Law
Legal opinion
Legal notice in Form 3 or Form 4
General Legal demand notice
Response to Legal demand notice
Negotiations with Operational creditor or corporate debtor
Application or defence under Sec. 7 of code – financial creditor
Application or defence under Sec. 9 of Code – operational creditor or employee
Claim before Resolution Professional
Representing a client in Creditor's committee
Insolvency/Bankruptcy of the Personal Guarantors
Voluntary Liquidations
Representing in NCLT, NCLAT, DRT, DRAT
Representing before High Court
Representing before the Supreme court
Why do clients choose us?
Best Legal Advice
Issues may be complex. It is imperative to listen to the client.
We give ear. We understand the issue, weigh them on legal parameters, and come out with a practical solution.
Honouring Client's Trust
A client has issues. He does not have the solution. He may not have the vision which goes to the solution.
Trust is bestowed upon a professional by the client to give him a solution in his best interest.
To give him that clear vision that goes to the solution.
We honour that trust.
Confidentiality
The client shares his issues with a professional. Such issues may contain non -public or confidential information of the client.
We honour the confidentiality of the client.
Trust built up with persistent efforts.
Prompt & smooth execution of work.
Professional care for the client.
Persistent effort to give the best possible results.
Regular updates to clients.
In which location do we provide these services?
We are providing these services for our clients in the following locations:
Delhi
Noida
Greater Noida
Gurugram
Faridabad
Ghaziabad
Through our associate offices, we are also providing these services to various other major cities in India.
How can we be contacted?