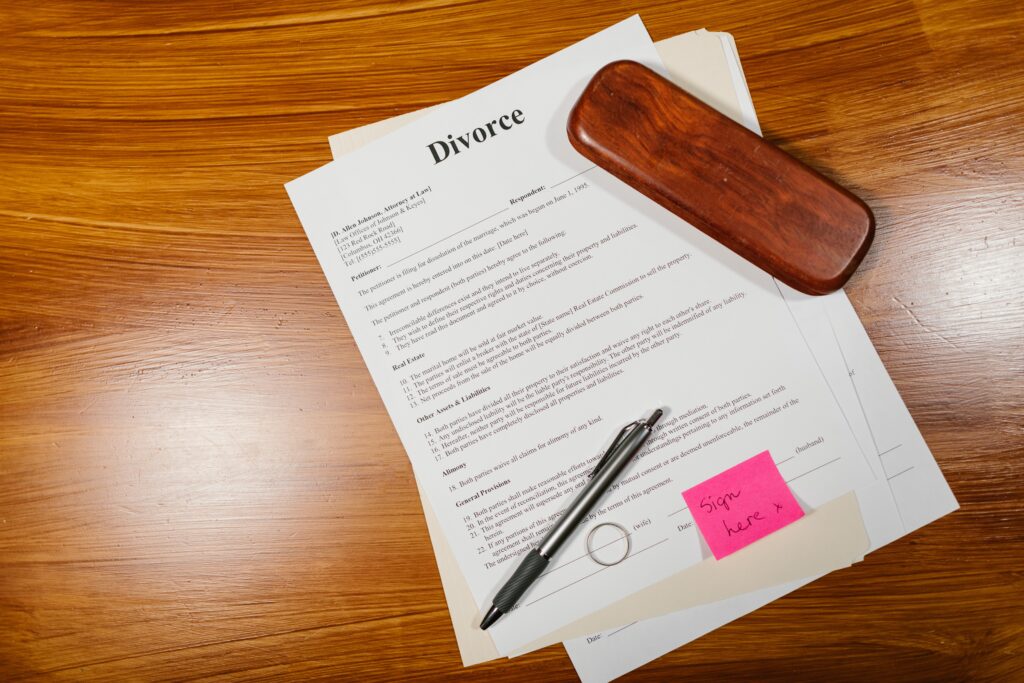 We are among the top divorce lawyers in Delhi. We provide divorce consultation and represent the clients in court of law as Divorce lawyer.
With robust team of lawyer and wide network we are meeting the needs of our clients in all six district courts in Delhi, District courts in NCR Regions, High Courts and Supreme Court of Inia.
Grounds of divorce in India under Hindu Law
– Adultery
– Desertion
– Cruelty
– Desertion
– Conversion
– Insanity
– Conversion
– Venereal disease
– presumption of death of spouse
– If Husband is guilty of unnatural offenses
– If marriage was solemnised before Girl attained required age of marriage (which is at present 18 years)
How can we help our clients as divorce lawyer ?
– Divorce legal consultation
– Representing clients in court
– Divorce settlement or mediation
Why do clients choose us as divorce lawyer ?
– Fair and impartial views
– Best legal advise
Issues may be complex. It is imperative to listen to the client.
We give ear. We understand the issue, weigh them on legal parameters, and come out with a practical solution.
– Proper paper work or documentation
– Effective legal services in Family and matrimonial related law suit
– Honouring Client's Trust
Client has issues. He does not have the solution. He may not have the vision which goes to the solution.
Trust is bestowed upon a professional by the client to give him a solution in his best interest. To give him that clear vision that goes to the solution.
We honour that trust.
– Confidentiality
The client shares his issues with a professional. Such issues may contain non -public or confidential information of the client.
We honour the confidentiality of the client.
In which locations we are providing services as divorce lawyer?
We are providing these services for our clients in the following locations:
– Delhi
– Noida
– Greater Noida
– Gurugram
– Faridabad
– Ghaziabad
Through our associate offices, we are also providing these services to various other major cities in India.
If you have a question or query
For general questions you can visit our FAQs sections.
For specific question or query related to our service as divorce lawyer, we can be contacted by:
– Fix an appointment
– Email. mail@nbasociates.net
– Call : 9811899279
– Whatsapp message
– Instant chat
– Contact us form : Appearing below
Divorce laws in India
Muslim Women (Protection of Rights on Divorce) Act, 1986
Dissolution of Muslim Marriages Act, 1939
Our other family and matrimonial legal service
Family and matrimonial law services
Free Divorce Legal Consultation